20% OFF thru 12/10 - Long Island Kiln-fired Mirrored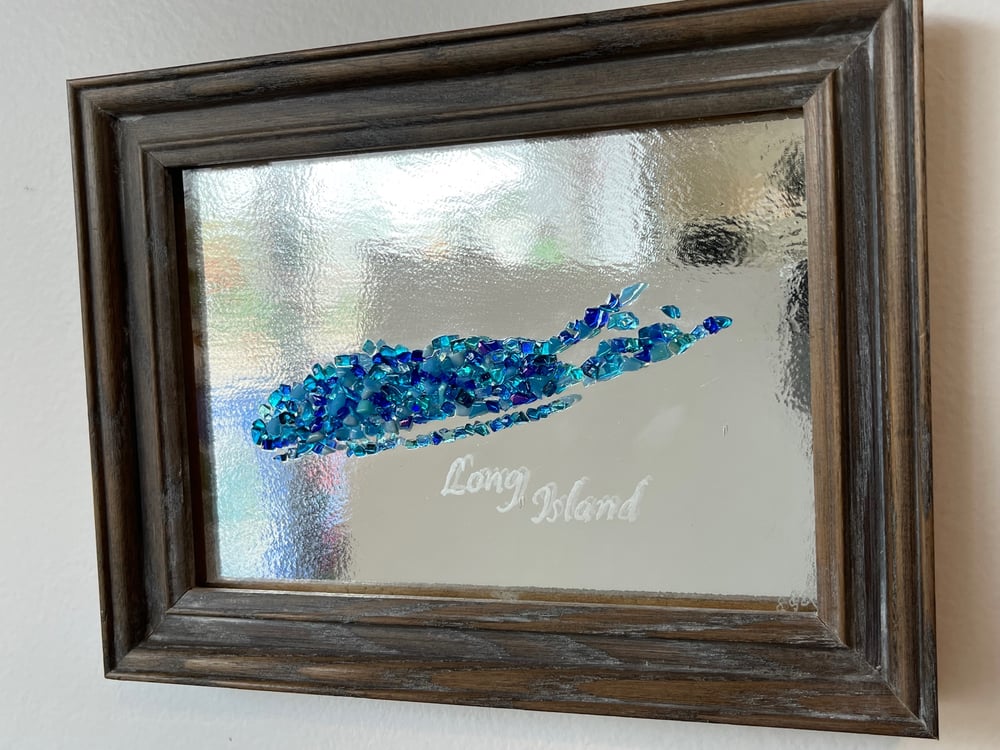 Long Island is created using small chips of all shades blue and each placed by the artist, Kathy Seff, by hand and low-fired in a kiln at appx 1180F degrees to round, soften and melt the chips together onto a clear surface.
Engraved with Long Island and then framed in wood with a mirror background that reflects under the clear glass that is textures due to the heat applied during the low fire.
Ready for wall hanging, measures 8 1/2" x 5 1/2" and the blue Long Island map that features the Rockaways, Point Lookout, Fire Island, Shelter and Gardners Islands, measures 5 1/2" long.